WIG CARE
HOME CARE Instructions for MIXED HAIR
Washing Top Piece/Wig (Mixed Hair) *Only cold water to be used.
Aderans shampoo is recommended.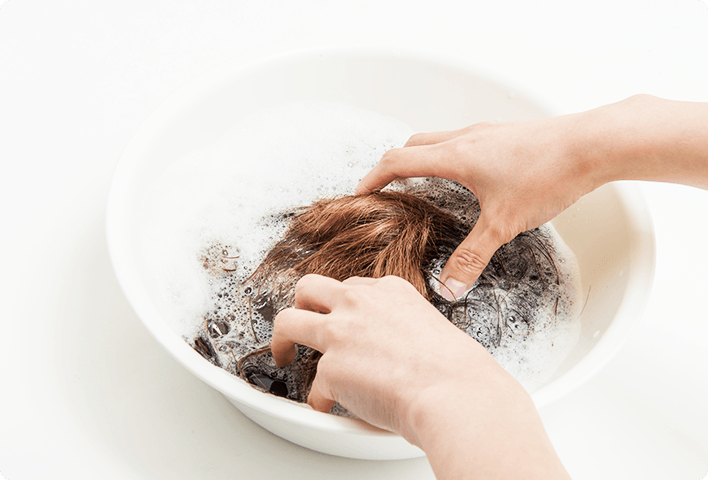 STEP1
Brush thoroughly to remove all dust & particles, with all embedded clips closed. Add shampoo into basin of water & stir until bubbles appear. Immerse top piece/wig into shampoo water for 2-3 minutes & use wide-toothed brush or fingers to clean top piece/wig with one direction.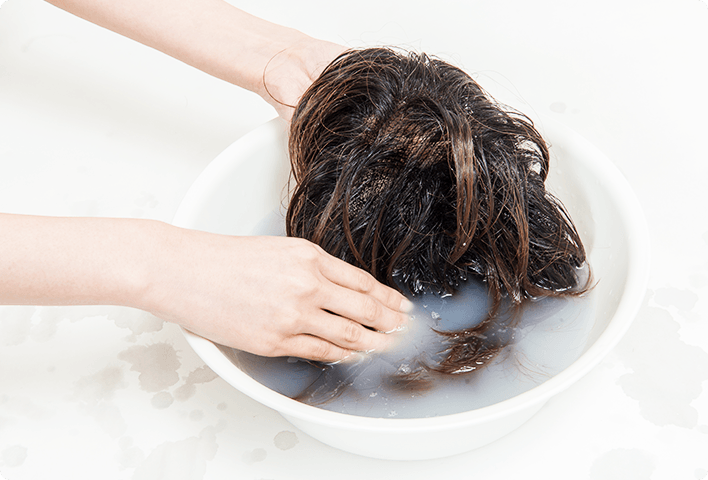 STEP2
Replace shampoo water & repeat cleaning process to rinse thoroughly.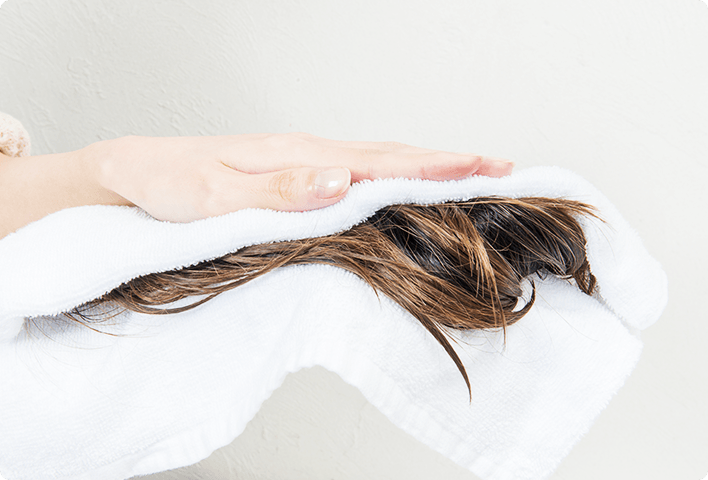 STEP3
Gently pat dry with a towel to remove residual moisture & let top piece/wig air dry naturally. For products with monofilament skin, please dry properly or product can end up damaged. Do not use hair dryer or direct sunlight to dry.
STEP4
When half dry, shake top piece/wig to regain curls, Brush further to gain shape, before allowing top piece/wig to air dry naturally.
Important Note: For daily applications, weekly maintenance is highly recommended.